Latest Housing Jobs
Jobsgopublic have an exciting range of Housing Jobs from a large variety of organisations.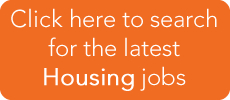 Jobsgopublic have a list of top employers that are looking for workers who are qualified and experienced in the Housing sector to fill positions throughout the UK.
We would encourage you to login to your account to reactivate it on Jobsgopublic, then you will be able to save your searches, and receive the latest jobs by email from employers as they are posted on the website. You will also gain access to our growing community of careers advice articles, FAQs, and other important career related information via email and via our careers advice section as it becomes available.